Container Service/Dispatching
Whether it's a specialized pickup for a demolition project or a routine pickup for your manufacturing needs, our dispatching department is always readily available to assist.
Demolition & Plant Dismantling, Scrap Management
We facilitate bringing in competitive demolition contractors and work in conjunction with them to market the scrap and useables for the highest price possible.
Asset Management
Our commitment extends beyond just the scrap metal industry. We will personally market your items in the secondary or useable marketplace.
National/Brokerage Programs
Becker provides single source, single point of contact management of recyclable goods on a full scale multi-location basis throughout North America. We provide best in practice for our client's needs whether servicing a single location or one spanning thousands. Our model is built on efficiency, transparency and responsibility. Please call us so we can design a program specifically for you.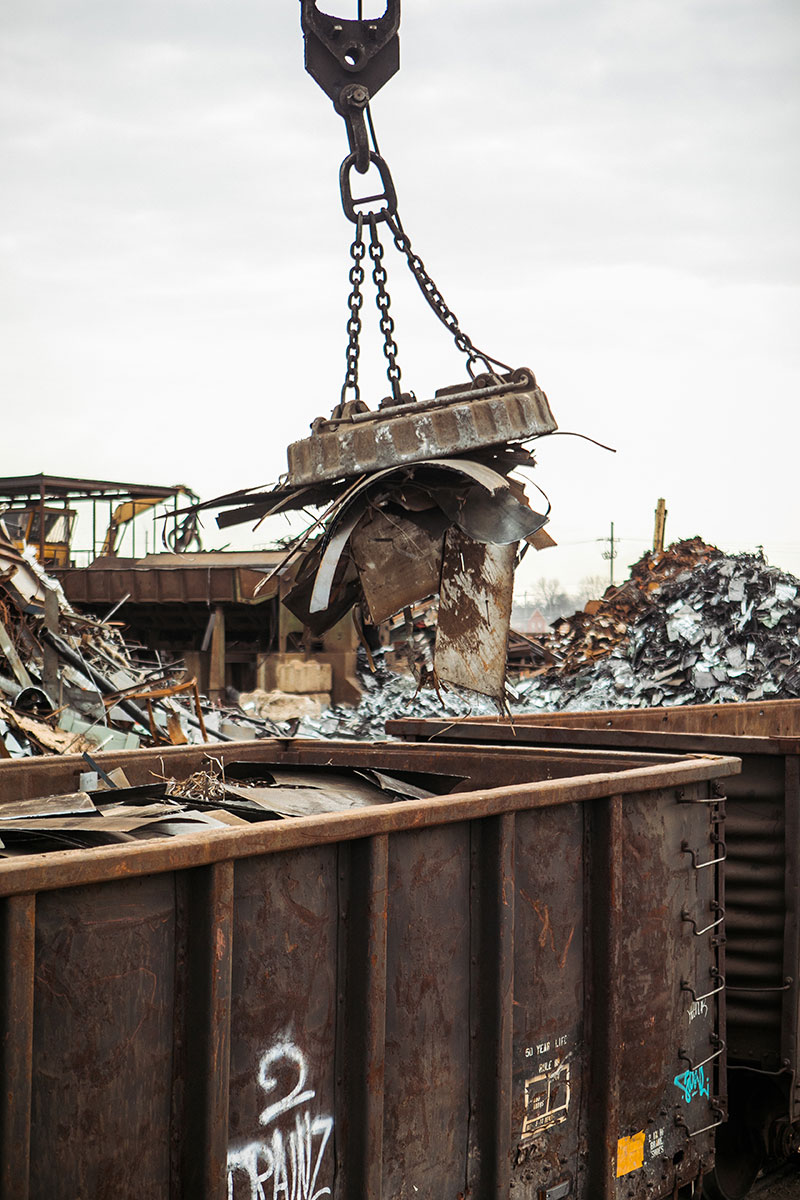 Process
The Ins and Outs
We use systematic and formalized procedures in receiving, examining and sorting scrap deliveries by trained inspectors. From the point of delivery over our State-certified scales, scrap is scrutinized and sorted by grade for processing to maximize its value to the customer.
We use dedicated inbound and outbound truck scales for a quicker response to weighing our customers' shipments and a logically designed facility to rapidly offload delivered materials to help drive the fastest turnaround for our customers.
Safety
Safety Means Security
At Becker Iron & Metal, the safety and well-being of our employees, contractors and visitors always come first.
We are proud to be recognized as the first scrap metal recycling company in Illinois to be accepted into OSHA's Safety and Health Recognition Program (SHARP), making us a model in worksite safety and health. With Becker, you can feel confident knowing safety is not only a priority but a promise.
Environment
A Promise Sustained
At Becker Iron & Metal, environmental stewardship is a core philosophy for how we operate our business. We pride ourselves on the ability to promise our customers sustainability from start to finish:
Inspecting every delivery for hazardous materials or waste
Managing water runoff, oil containment, and air emissions
Ensuring environmental security after products leave our facility